Nowadays, you'll get a lot of materials around you like ceramic, porcelain, and acrylic. And, if you're purchasing any products made by these materials, you should have a basic idea about them.
That being said, what is polymarble?
Polymarble is one of the best materials for a basin, vanity tops, and other plumbing products. Also, it has a 2mm layer of thickness and it's coated with a hard Gel-coat resin.
Moreover, it's resistant to any kind of stain or chemical material, and you can clean it easily. In fact, it's easy to maintain as well. But, there is far more to know about this material if you're interested in buying a product made from it.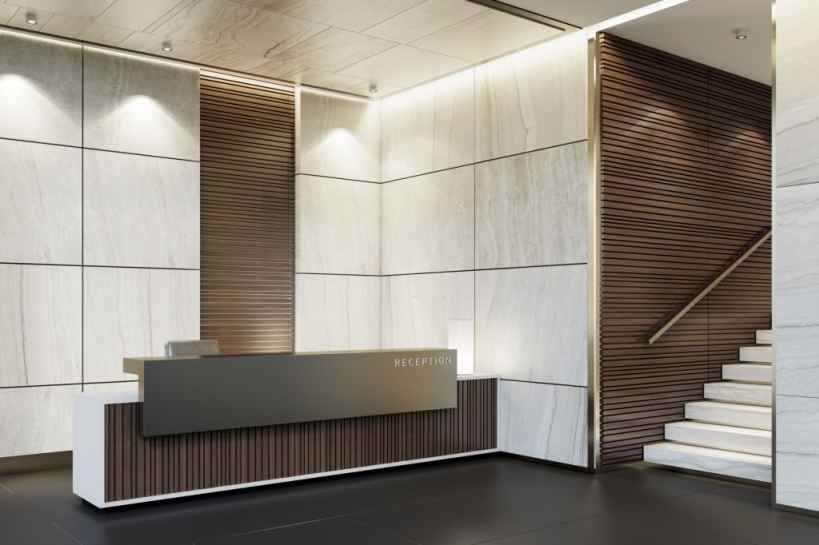 Don't worry; you're in luck. We've created this article as a complete guide on polymarble. Furthermore, we've also discussed the differences between polymarble and ceramic.
We've even tried to highlight some of the essential features. And the FAQ session in the end, will clear out most of your confusion about this material.
So, without any further ado, let's begin.
Features OF Polymarble
By now, you'll know briefly about polymarble and its products. But wait, let me tell you something.
Why do people favor this material over others? I mean, other materials can provide you excellent products, right?
Well, out of the other vanity top materials, people favor polymarble due to its features. So, let's take a look at them:
1. Thick Composition
Yes, you heard me right. The polymarble has a thick layer of the composition. This layer consists of 2mm Gel-Coat resin as well. Moreover, the resin is coated over a filled calcium carbonate core.
Turns out, the resin doesn't have a clear coat. And, it's coated in a high-quality pigmented gel.
2. It Has A Superior Chemical Resistance & A Lower Porosity
The material has superior resistance to any kind of stains or chemicals. As a result, you can easily maintain this material over others. Due to the resistance from stains, you can also clean it easily.
On the other hand, it has a lower porosity than ceramic or porcelain. Because of this, no bacteria and pathogen can grow on the joints.
3. Has A Superior Scratch Resistance & A Cool Touch
When compared to other materials, it has a higher scratch resistance. The surface doesn't let any minor scuffing damage or stain it. As a result, it has a resistant surface. Also, you can easily re-buff the surface if any small scratch does take place.
Apart from this, the surface is also cool. So, you'll feel a cold touch whenever you'll hold the surface.
4. Easy Refurbishment & Heavier Weight
The surface is easy to refurbish again. You can add in a little sanding or buffing on the surface and it'll turn to new as before. In fact, if you can correctly apply a good finish to the surface, it'll look completely new.
But, you need to keep in mind that polymarble is heavier than other materials as well. Apart from this, you won't face any issue whatsoever with this material.
5. High Warranty & Affordable Cost
Yes, that's right. Whenever you purchase any product like a bathroom vanity, you'll get a warranty of at least ten years. Here, the manufacturers provide a 5-10 year warranty on products made of this material.
So, this proves the durability and long-lastingness of the material. And yes, the cost of a polymarble is affordable as well. Even though it provides high-quality products, it has a convenient value.
Polymarble VS Ceramic Sink
Till now, we've only introduced you to the definition and features of polymarble. However, other materials work well with the kitchen sinks and plumbing products.
Out of them, ceramic, porcelain, and acrylic are worth mentioning. You may also find people trying to know about – acrylic vs. ceramic vanity top as well. So, what are the differences here?
Well, let's take a look at their brief description and pros and cons to find out ourselves.
Polymarble
Polymarble is one of the best materials for vanity tops. It has solid surface vanity tops. Moreover, its surface is stain and scratch resistant as well. So, let's take a look at the pros and cons of it:
Pros
High scratch resistance.
It has superior resistance to stain and chemicals.
It has an extended warranty.
Easy refurbishment.
Easy to maintain.
Cons
It's a bit heavier than other materials.
Limited sizes.
It can chip easily.
Ceramic
Ceramic is also one of the best when it comes to bathroom vanity and kitchen products. You can use this material on the custom vanity tops too.
The materials have porcelain in them, and so they bring out a traditional look. So, let's look at the pros and cons of this material.
Pros
Traditional look
Heat resistant
Square shape
Overflow waste
Ten-year warranty
Cons
It can easily chip.
It can crack on impact
Surface Variations
Fragile
Our Opinion
Well, both of these two materials are the best when it comes to double vanity tops and kitchen products. In fact, both of them are strong and don't break easily. But, judging from the pros and cons, we'd suggest you go with both of them.
The polymarble can ship quickly on the edges. But you can repair them easily. Also, they're affordable and you won't have to break your bank on buying them.
On the other hand, the ceramic is a bit expensive. But, the material is strong and durable as well. So, even though they're expensive, you won't have to worry about anything after buying one.
So, in the end, it depends on you and your budget. If you have the budget, go for the ceramic. And if you want to settle for something on an acceptable price range, go for the polymarble.
How To Repair Chips On Polymarble Sinks?
Yes, you've already observed that the polymarble sinks can ship quickly. But wait, let me tell you something.
Even though they can chip or break, you can fix them easily. In fact, we've shown a complete step-step process for you below. If you can follow them correctly, you'll be available to fix the problem quickly.
So, let's begin:
Tools
Yes, you'll require a set of tools for the job. However, you won't face much of an issue as all of them are available and affordable. So, let's take a look at them:
Step 1: Clean The Surface & Remove Any Dust
First of all, take the household cleaner and start rinsing the surface with it. After you're done, allow the surface to dry out for a while.
Following this, take the utility knife and start scraping off the dirt from the chipped areas. The dirt and loose particles should be chipped out. After this, take a soft rag and remove all the dirt from those areas.
Step 2: Mix Gel Goat & Fill Up The Area
Following the previous step, take 1½ ounce of gel and mix it with 11 drops of any catalyst. Here, take the mixture into a paper cup and use a craft stick to stir again.
After this, take another 1/8 teaspoon titanium powder. This powder will strengthen the mixture.
When you've mixed these substances for a while, you'll see a thick paste. However, make sure you're not overusing these substances. So, mix only the proportion that you'll need.
After you're done, take a toothpick and mix it with the gel coat paste. And, start filling the chipped area. When you're done, apply the paste in the chipped area, let it dry for a while.
Step 3: Smoothen The Chip
Take a 1200-grit-paper or sandpaper and sand on the repaired chip. But, before starting, you need to wet down the sandpaper a bit. Hence, you'll smoothen down the repaired chip.
Step 4: Drill The Area
Firstly, attach any buffing pad and add in some buffing compound to the pad. After you're done, buff in the sink from the pad. By doing this, you'll bring back the shine on the surface of the sink.
As a result, the patched area and the whole surface of the sink will get the shine back. And, no one can differentiate both the areas now.
Frequently Asked Questions
What is the best vanity top material?
Granite, Quartz is the material for the vanity top.
What is the best material to use for a bathroom sink?
Porcelain is the most durable out of all the materials for the bathroom sink.
What exactly is Swanstone?
It's a combination of reinforcement additives and polymer resins.
How durable is quartz?
Unless you're regularly rinsing it with acid, it should withstand regular use.
Wrapping Up
That's all we got for you. From this article, you'll know everything about polymarble. We've shown you its features with the pros and cons. Moreover, we've discussed whether you should go for this material or the ceramic.
In the end, we'd like to say that you can use this material in the kitchen and the bathroom as well.
So, what is polymarble? Well, now you know the answer to it, and you can decide whether you want this at your home or not. See you in next post at toolassociate.com, Good Luck.