Thanks for being a visitor to our site

Contact Info: You can reach us using our contact page.
Toolassociate.com is a center of excellence, where we, a bunch of enthusiasts are working on relentlessly to provide the best value for our audiences. In toolassociate.com, we are working on providing how-to solutions, informational guideline, hands-on reviews, informational product reviews and anything that we find helpful for our beloved audience. As a part of the team, you are welcome.
Meet The Team Behind Tool Associate
Kevin Anchukaitis was the founder of toolassociate.com, and that took place back in 2017. At first, it was nothing but a hobbyist project where we would like to share our random thoughts and ideas that we thought to be helpful for fellow people who're interested in niches that interest us as well.
Later on, we increased the number of team members, Rod Dreher, Michael Dunn, with an intention to broaden our topics and niches. And eventually, we stepped up for providing real-time product reviews alongside.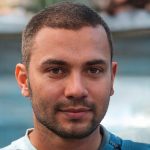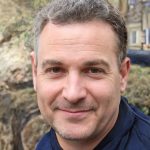 Finally, now we are at a full swing and providing helpful guidelines, tips and tricks, how-to instructions, trendy discussions and product reviews all at once. So far, we are working on a few niches for now. But soon, we wish to broaden up our horizon once again.
Why Trust Our Reviews?
Contains complete research-driven information that is verified numerous times before publishing. Here are some of the key points behind why we call our contents real-time:
We Care About What Our Readers Are Bothered About
No matter whichever product or topic we talk about, we make sure that our users get the best out of the discussion. We keep in mind that, each of our contents should be the solution to any of the problems that our audience is going through.
We are honest and unbiased
Being honest and unbiased is what you expect when you rely on someone with information that you don't know. We are one hundred percent concerned about that. And therefore, the information we provide in our posts and reviews, are proven to be true.
We have a great team of writers and editors
While creating a publication, we have several hands to check down the quality of the articles. Along with a team of writers, there are proofreader, editors, web researchers who are in charge of the quality of the articles.
We take responses and work accordingly
Upon popular demands, we are always open to adjusting our standards according to the response to our audiences around social media and our website as well.
How You Can Get to Reach Us
We have certain channels for our audiences to reach us. You can contact us via our contact page. Also, you can leave comments on our social media pages and we will reach out back to you shortly.