If looks of concrete are a major concern then you should always go for concrete sacking and patching. And why is that a fact?
Well, concrete walls get patches and get discolored easily. Moreover, after a certain period of time, the concrete walls don't look appealing. But, you can fix those issues by working on them.
So, how can you patch and sack a concrete wall?
Well, it's not that hard. However, if you've never done this work before, you can easily mess it up. Also, not having a plan can cause a bit of confusion as well.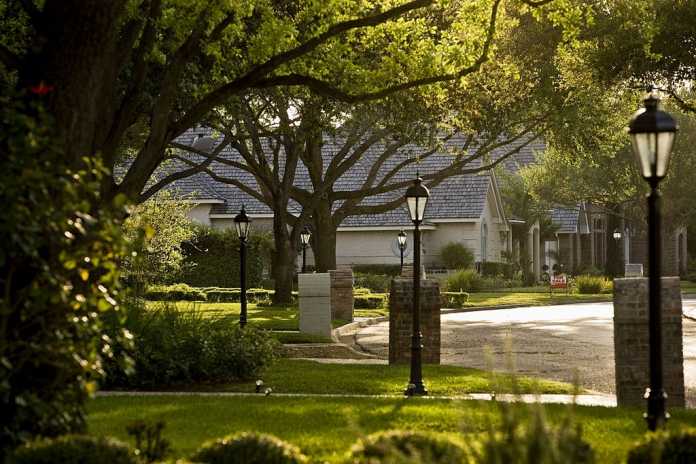 Relax, we've got your back. In fact, we've compiled simple methods in this article that'll make your work easy. Moreover, we've even tried to show the concrete wall finishing techniques. Furthermore, the FAQ session, in the end, will clear all of your confusion about this problem.
Got a little time to check out our guide? Let's begin.
Why Do Concrete Walls Need Sacking and Patching?
Concrete repairs are important. It's not always about the look, is it? Apart from looks, the walls can get structurally damaged quite easily. Moreover, rain and other elements put a lot of damage to these walls.
Apart from these reasons, there are other reasons which make repairs important. So, let's take a look at them:
1. Structural Damage
Physical damage to the concrete can occur anytime. Most of the time structural damage takes place due to seismic tremors on the grounds. Also, ground settlements can cause damage to the structure of the walls too.
On the other hand, extreme temperatures cause the concrete to contract and expand. This expansion and contraction can make them damage quite easily.
2. Chemical Damage
If chemical damage isn't treated faster, it'll turn into structural damage really quickly. But how does chemical damage take place? Well, it takes place in the following ways:
When the sulfate in cement comes in contact with the concrete. This weakens up the chemical binder in concrete walls.
When water enters the cracks present in the concrete. As a result, the water mixes up with the minerals that keep the concrete hard. This causes the concrete to loosen up and more cracks happen in the wall.
These are the reasons why chemical damage takes place. And yes, they're important for repairs.
3. Corrosion Damage
Corrosion damage can cause cracks to form in the structure of the concrete walls. Moreover, it can also cause the structure to get damaged completely. But, what happens if you leave the cracks as it is?
Well, if you leave the cracks as it is, it'll cause water to enter and cause more damage. Also, it'll form more cracks into the concrete walls that'll make matters even worse.
4. Other Factors
Yes, you heard me right. There are other factors that contribute to the damage of the concrete walls. They are:
Fire Damage.
Blast Damage.
Seismic Damage.
Excessive Load.
How To Sack and Patch Concrete Walls?
By now, you'll know why the walls require a bit of sacking and patching on them. But, the main question is, how can you actually do them?
Don't worry, it's easy. In fact, you won't even require any professional to help you in this process. This is because if you can follow the steps correctly then you won't feel any problem.
That being said, let's look at the two processes:
Tool
Yes, you'll need a set of tools for the job. But, all of these tools are affordable and available. So, you can purchase them from your local shops or online. Let's take a look at them:
Materials
After you're done managing all the tools needed, let's begin the proceedings, shall we?
â— Sacking
The sacking has a different approach than the patching of concrete walls. Well, you're in luck as we've prepared both the methods for you.
So, how to sack concrete walls?
Let's look at the steps on how you can sack the concrete walls below:
Step 1: Rub the Surface with a Sandpaper & Remove Material from the Inside
Firstly, rub the whole surface with sandpaper or grit paper. You can even use a rub brick amazon as an alternative. By doing this, you're removing any external layer from the surface. The uneven surface has a lot of external materials on them. So, remove them by rubbing.
After this, take the screwdriver and the putty knife and start pushing it inside the holes of the wall. This will take out any loose materials from inside the holes. Make sure you're deeply pushing it.
Step 2: Clean the Walls
After you're done, you'll see a bit of sand in the walls. So, take a brush or use a vacuum cleaner to clean the surroundings. It's better if you work in a clean environment.
Following this, use the spray bottle and clean the surface with water. Spraying the water will bring out any loose materials from inside of the holes.
Step 3: Apply the Hydraulic Cement
Firstly, mix a portion of hydraulic cement on a bowl. You'll have to stir the cement with the knife for around 4-5 minutes. After stirring for this amount of time, you'll see a smooth texture.
When you're done, apply the cement into the holes with a trowel. You'll have to plaster over concrete wall. But, make sure you smooth out the surface as much as you can.
Step 4: Spray Water and Let it Dry
Spray the area with water from the bottle. You'll need to repeat this process 4-5 times a day. The area will dry and cure out within 45-48 hours.
â— Patching
Patching is really important for the walls. In fact, it increases the durability of the walls and makes it structurally strong. Moreover, patching helps to prevent any kind of water damage.
So, let's look at how you can do patching in walls:
Step 1: Remove Debris & Wash the Surface
Firstly, use a concrete rubbing stone to remove any external layers. After you're done, clean the surface using a vacuum cleaner. Here, make sure that there's no dirt or debris around.
Following this, wash the surface using a power washer. Wash it in one way so that the debris gets all pulled in that direction.
Step 2: Align the Uneven Points
Take a hammer and a nail and start aligning the points of the wall. However, don't put too much pressure or you'll create more cracks in the wall.
Can I use a metal cutting disc on concrete? – Many ask this question when aligning the uneven points.
But, in my own experience, a hammer and nails do a much better option.
Step 3: Mix the Sealer
You can use any sealer but we recommend the ones that have great adhesion. Using the wheelbarrow or mixer, mix the sealer for 5-6 minutes.
When you're seeing a gray texture, stop mixing it. Make sure you aren't using too much of them.
Step 4: Apply the Sealer
Take a putty knife or a trowel and apply the sealer on it. After this, use it on the uneven cracks or points.
Here, make sure you're using it in a smooth manner. Following this, let the part dry for 7-11 hours.
Benefits Of Sacking and Patching Of The Concrete Walls
By now, you'll know why concrete repairs are important on walls. But wait let me tell you something.
Apart from the repairs, what actually does sacking and patching do to your walls?
Sacking and patching are actually important in keeping the walls in better condition. So, let's look at how they manage to do so:
â– Patching
Patching has benefits of its own. Let's look at them:
It increases the durability of the concrete.
It helps to repair the concrete wall completely.
It doesn't let any water damage take place.
Protects the walls from corrosion or chemical damage.
Keeps a strong structure of the walls
â– Sacking
Just like patching of concrete walls, sacking also has its own benefits. So, let's look at them.
It makes applying concrete wall paint easier.
Enhancing the visual appearance of the concrete.
Filling up different potholes.
Balancing the surface.
It makes sure there are no uneven layers.
Helping to provide a uniform color.
Smoothening the surface.
It helps with concrete stain.
Frequently Asked Questions
[openquestionmicro] What is sacking concrete? [closequestionmicro] Sacking is removing any defects from the surface of the concrete. [endanswermicro] [morequestionmicro] Can I sand concrete? [closequestionmicro] Yes, it's possible to sand concrete. [endfaqmicro]
Wrapping Up
That's all we got for you. From this article, you'll know the importance of concrete sacking and patching.
In fact, we haven't left anything else to cover. You can also treat this article as a DIY concrete wall finish. In the end, we'd like to say that you can perform the step-step process all by yourself.
And, if you're not comfortable at doing this yourself, you can always get help. Good Luck.