A stained concrete floor lasts for many years. If you compared your stained concrete floor to any other flooring such as wooden floor, carpet, etc., it is very easy to clean and take care of a stained concrete floor. Proper maintenance can keep your floor looking great for many years.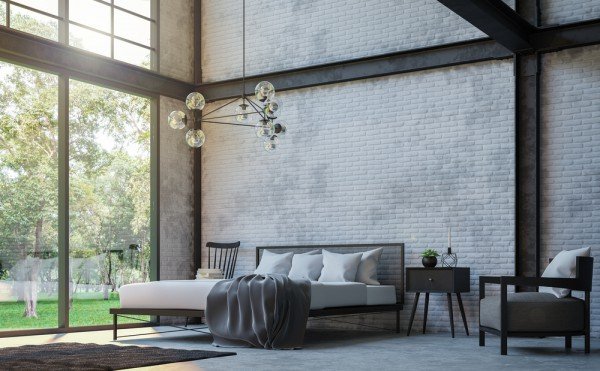 We know that dirt, dust are the main enemies of a floor. If you left your floor dirty, the scratch can appear. So, you have to clean your house floor properly. In this article, I am going to show you the right way of how to clean a stained concrete floor and take care of it.
Read more: best concrete stain 2021
Maintenance Tips For Stained Concrete Floor
Stained concrete floor increases the beauty of your home. But you can be confused about how to maintain your stained concrete floor. A wrong cleaning method can affect your floor's color, design, and others. So, while cleaning a stained concrete floor, you should be careful about it. Let's see some helpful maintenance tips for your concrete floor.
• When you design your floor, you should see that the cut patterns creating thin grooves in the floor surface because these grooves can trap dirt.
• In the heavy traffic areas such as foyers, entrances, you can use floor mats to reduce maintenance. It will help you to reduce dirt that can come inside.
• You should clean spills as soon as possible from your floor because the surface can absorb it. It causes staining.
• The stained concrete floor is good for the pet owners. It does not trap the dander and you can easily clean the paws or pet accidents.
• You should only use soft cleaning solution for your floor. It is better to follow the recommendation of a contractor or sealer. Do not use harsh cleaning products such as vinegar, citrus, pine cleaners, etc.
• Use microfiber pads to clean stained concrete floor.
• Besides, follow the cleaning schedule of your floor contractor to make it long lasting and beautiful.
How To Clean a Stained Concrete Floor
The stained concrete floor makes your room gorgeous. To keep this beauty long-lasting, you need to take care of your floor properly. You should maintain a maintenance routine for your floor. Regular care is enough for your stained concrete. For high traffic areas, you need extra attention. However, let's see how to clean a stained concrete floor.
Sealers
To protect your stained floor, you can install a floor sealer. It resists water, stains, and others. This top layer will prolong the floor life. It enhances the added sheen and also the color. I recommend you the water-based sealers. This type does not have harmful fumes.
Regular cleaning
Regular sweeping is enough to remove dirt from the stained concrete floor. For this, take a bucket and fill it with cool water. Then add soft cleaner into the water. Then sweep the floor with a mop. Rinse the mop and bring some clean fresh water. Now again clean your floor with fresh water. It is too easy.
Scheduled cleaning
For scheduled cleaning, follow the process below.
Mopping the floor
To stop dirt from entering your home is the main point for keeping your floor beautiful. Use outdoor mats at every entrance to take off small pebbles, dirt that can stick to the shoes and can cause a scratch on the floor. Besides, use indoor mats.
While cleaning your floor, use protectors to your furniture to protect them from dust, rust, and stain.
The essential step is dust mopping. You need it to do routine wise. To keep away dirt from the concrete stained floor, sweep the floor with a soft broom. If dirt left on the floor, it can leave scratches.
Avoid the stain
Take some cool water in a bucket and add some dish soap. Then use it to clean the stained floor. Use a mop to do this work. Wring the mop through the floor. Repeat wringing until the floor gets clean without any cleaner residue.
Stain removal
Wipe up the drips and soiled areas so that they cannot cause the stain. Then gently scrub your floor with a soft brush, cool water to remove the stain that you cannot remove with a mop.
Finish
Apply finish on your floor to make it glossy. When you install your stained concrete floor, a glossy finish is applied to make the floor beautiful. You can use it occasionally with a white pad. However, it is better to reapply to finish twice a year. Besides, you can follow the recommendation of your contractor.
We see that it is not hard work. You can clean your stained concrete floor once or twice a week to keep it looking new.
Waxing
For dirt, abrasion, and stains, you can use the commercial-grade wax that is designed for a stained concrete floor on the sealer top. It will prevent the sealer from daily dirt. Besides, you can reapply wax easily.
Do not use any bleach such as ammonia, vinegar or other products that contain high phosphate. These products can damage the finish of the floor.
The stained concrete floor looks beautiful because you can install any color or shaded stained floor. Everyone wants a beautiful home. The floor is a major part of a room. If you do not clean and maintain your floor properly, your floor will look dirty. But the cleaning process for all types of floors is not the same. So, if your floor is a stained concrete floor, you should know the proper way to clean a stained concrete floor. Follow the above method to clean your floor.