A sleek glossy and luxurious great finish on your wooden projects will make them look pleasable to the eyes. And to overwhelm you with that certain look is the reason why the polyurethane exists. So, if you plan on having a great smooth finishing after applying the last coat of paint, you might want to wait for some time. Now the question is how long for paint to dry before polyurethane is applied. Well, the answer is quite detailed if you want everything to go right.
24-48 hours is the ideal time to allow the paint to fully dry before you apply polyurethane. If you want to be extra cautious and don't wanna ruin it up, you can wait for 72 hours before you apply the polyurethane.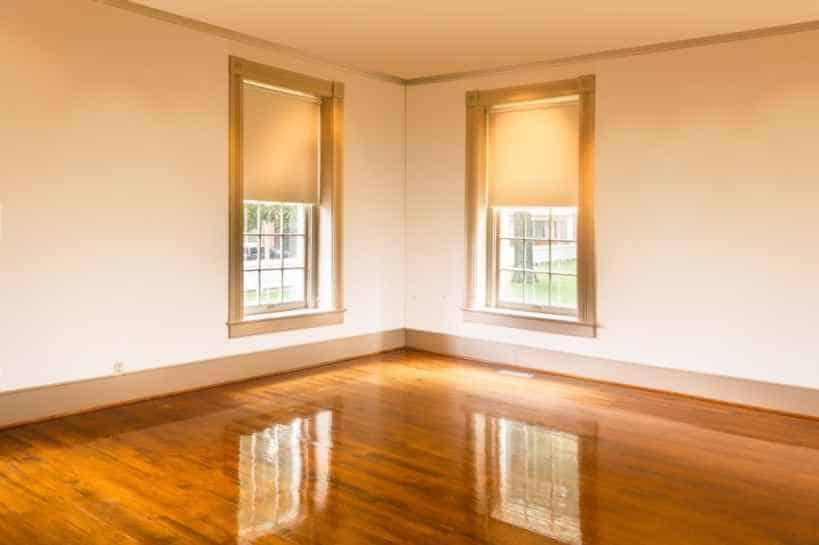 However, as we said before, the answer is not quite finished right there. There are various kinds of paint and different dry times for them. And even there are paints that don't even require the polyurethane.
There are a few factors that you need to keep in mind before you start the painting.
So, today we'll take you on a journey where you'll get to know about all the details you need in the process. Hopefully, you'll soon realize that your time with us is worthwhile.
So, let's dive deep into it-
Types Of Paint For A Wooden Surface
There are variations of paints that you can use on a wooden surface. Each of those has different and it's own unique qualities. So, we're going to check out what you have in hand:
Latex Paint
Latex paints are available around you and work quite perfectly on a wooden surface. You'll find them at the local home improvement stores or hardware stores.
Professionals consider the latex paint one of the easiest paints to work with when it comes to painting a wooden surface like furniture.
You can get by without a top coat of polyurethane if you use something with a semigloss or gloss sheen. It totally depends on how much surface you're covering with the paint.
However, if you're using a flat, satin, or eggshell latex paint on a surface, you'll need the polyurethane to give it a finishing touch. That topcoat will be adding protection to the paint.
Also, to minimize the brushstrokes, you can use a good high-quality paintbrush and mix a little Floetrol in it.
Now, how long does it take latex paint to dry? Well, it takes about 1 hour to dry but if you want to safely recoat it you should wait for 4 hours. The more you wait the better it sets on the surface.
Oil-Based Paint
For furniture, oil-based paint means durability over time. The finishing of the oil-based paint won't chip as some latex paints do. On the other hand, oil-based paints are a bit harder to deal with.
Oil-based paint goes the best with a brush on the surface rather than a roller. That means that putting it on a wider surface will be quite time consuming for you.
To get it off the brush or yourself, you'll need to use mineral spirits or paint thinner.
It takes 6-8 hours for the oil-based paint to dry before you put another layer on top of it.
Velvet Finishes
Since the past decade, the furniture painting has really taken off. And there have been a few specialty paints that are created specifically for painting on the furniture.
Fortunately, this velvet finish is one of those specialty paints. It has a built-in topcoat and usually, you don't need to sand or prime unless the surface is already shiny or glossy.
You should give it 8-9 hours to dry and sit completely on the wooden surface.
Chalk Paint
Another one of the specialty paints is the chalk paint. There are some chalk paints that don't require you priming or sanding the surface before the painting.
On the other hand, some chalk paints do require you to give it some sort of topcoat. You can also use wax to seal it.
However, it takes about 24 hours to let the chalk paint dry completely. After 24 hours you can apply polyurethane on it.
Milk Paint
Milk paint doesn't really give you a finished look after you're done. If you're looking to achieve a farmhouse effect on their furniture, milk paint might be your call.
The interesting thing about milk paint is that it kind of dries as soon as you put it on the surface. However, it's safe for you if you wait about 24 hours to let it dry. You better wait than be sorry.
Factors Affecting The Dry Time Of The Paint
There are a few factors that might increase or decrease the dry time of your paint. Let's check those factors out-
Type Of Wood
There are various types of wood and some of them don't cure properly because they produce chemicals that inhibit the crosslinking process.
Now the question is which woods should you avoid?
You'll find the rosewoods and some aromatic cedars which include this category of wood. So, avoid the surfaces that are built with those.
Type Of Paint
As you saw before, different types of paints have different drying times. It's mostly because of the material that the paint consists of.
Temperature
Temperature is a natural cause that might highly affect the dry time of the paint.
You see, some paints thicken in the lower ambient temperature and that causes a longer drying time for you. The longer it takes the more running or sagging starts.
The result of that running or sagging will turn the paint ugly and create an uneven surface. And that means you'll need the painting to start over again.
On the other hand, if it's too cold, the overall life expectancy of the paint will reduce without any doubt.
Humidity
High humidity means that you have increased water vapor in the air and on surfaces.
As you know that wood is porous and will absorb any excess moisture from the air, it's problematic to paint.
And the paint might often peel off or create a bubble on its own because of the added moisture.
If you have a high humidity while you're applying the paint, it doesn't matter how many coats you use because the result will be the same.
Ventilation
Most of the time the paint takes longer time to dry because of the lack of proper ventilation in the area.
So, if you're painting a surface in a closed room, make sure that you allow the room to be properly ventilated in order to increase the drying time.
However, if you're painting something that you easily move, you should move it a free space like your backyard and then paint it. It'll have the best ventilation out there.
Frequently Asked Questions
How long should paint dry before sealing?
It's better if you just let the paint dry overnight before you do the sealing. However, if you're in a hurry you should at least let the paint dry for 4 hours in between coats.
Do you sand paint before applying polyurethane?
Yes, you should consider sanding the surface lightly to help the polyurethane adhere better. Then, you need to vacuum it and wipe it down with a lint-free cloth to remove any sanding dust.Also, before you begin, make sure the paint is fully dry and free of dust, dirt and grease.
Why is my paint sticky after drying?
If you want to know about something that'll dash your dreams of a beautiful painted surface, it's the paint that remains tacky days after application. Blocking is a known phenomenon that keeps the paint blocked from drying to a smooth finish. It'll affect your items if it's painted with latex paint. Happens especially when the surrounding air is too cold, too hot or has too much humidity.
What paint will stick to polyurethane?
Latex paint, specially the acrylic latex paint is suitable for primed exterior polyurethane treated surfaces that are not forced to endure large amounts of duress.
How long does primer need to dry?
30 minutes to 1 hours is the average drying time of most of the latex primers. However, it might take up to 3 hours for the primer to dry thoroughly. It's better if you don't paint the wall until that time.
Conclusion
Not only do you know how long for paint to dry before polyurethane, but also you know all the factors that relate to it.
In case if you ever feel a critical situation related to the painting, don't hesitate to call out for help to the professional painters in your area.
They can always take care of it or give you suggestions no matter how critical the situation with the paint is.
However, the longer you wait for the paint to dry the better it's for you. Because you don't want a messy finishing just because you were impatient.
Nevertheless, we encourage you and wish you the best of luck for the painting.