Wood in its natural state is a breathtaking beauty. For any wood lover, the sight of raw wood can be a delight.
However, raw wood can't always match the other colors and tones in our home. Adding stain to raw wood can change the color and highlight the natural lines of wood.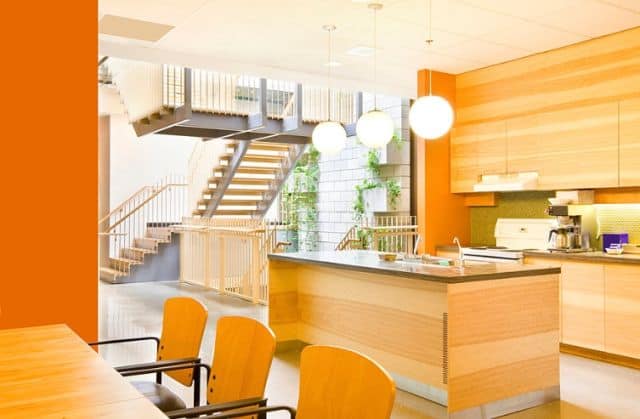 As all wood comes from nature, they vary from tree to tree. So, the staining process can be quite different.
If you're wondering how to stain alder wood, then you've come to the right place. In this article, we'll give you a complete guide on this topic. So, let's start.
Why Should You Choose Alder Wood?
20 years ago, most people didn't even know about this lumber from Pacific Northwest called alder. But these days, alder has become a popular choice for many furniture. People also use this wood for doors, decorative woodwork, panels, and cabinets.
Despite the recent popularity, you might ask why you should choose alder wood. Well, there are a few reasons that will convince you.
Greener Choice
Alder wood is sustainable. Its growth is very well-managed. Unlike certain timbers from Brazil and Southeast Asia, alder is nowhere near being endangered. Thus, making alder wood an eco-friendly choice.
Excellent Material
The manufacturing process of alder wood is controlled carefully. Its flat, straight lumber makes it ideal for furniture and cabinets. Alder is also great for enclosing a metal carport.
Alder wood can blend in with any kind of stain. If you want you can even use it in its natural color.
You can nail or screw alder wood without splitting or pre-drilling. Moreover, alder wood works well with glue and can be given a smooth finishing by sanding.
Cost-Friendly
There are multiple grades of alder wood which is why it's competitively priced. You can find alder wood in over 20 different grades. The higher grades allow manufacturers and users to obtain more value.
So, you can choose whatever grade you need depending on your application.
Versatile
The thing about alder wood is, it'll go with any modern look. Its natural characteristics let it blend into a variety of styles. Nowadays, you'll see alder wood in a lot of high-end places.
How to Stain Alder Wood?
Alder wood has risen to popularity in recent years. You can stain this wood to resemble many wonderful wood finishes. But it can be a difficult wood to stain as you'll often have uneven colors without the necessary preparation.
So, see how you can stain alder wood.
Tools and Materials
Part 1: Prepare Alder Wood
Step 1: Choose The Stain
Generally, there are two types of wood stains, oil and water-based.
Oil-Based Stain
It's easier to apply oil-based stains but they are hard to clean up.
You need a well-ventilated area to apply an oil-based stain.
Oil-based stains give you some extra time to work. Using this, you can stain floors, cabinets, and doors without having to worry about dried lap marks.
This kind of stain doesn't raise the grain. So, you don't have to sand so much.
Water-based stains
Water-based stains are non-toxic and clean stains.
They have less odor than oil-based stains.
Water-based stains can dry a lot faster oil-based stains. You can finish your entire project in one day if you use a water-based stain.
You can use only soap and water to clean up water-based stains.
Even though they are available in a wide range of colors. They are mostly light colors.
You should use oil-based stains if you have access to a lot of free space and air.
However, there is another stain called gel stain. This is a hybrid stain that's a lot better than water and oil-based stains but it's very expensive.
Step 2: Remove Existing Stain Or Paint
You can skip to the next step if you want a darker color or the wood is in its original color. If not, you have to remove these using a chemical stripper.
First of all, sand off as much as you can with coarse-grit sandpaper. However, for deep stains, you need to use a chemical stripper. Although, remember to wear eye and hand protection.
Apply a thick layer of chemical stripper over the wood.
After waiting for about 30-35 minutes, remove the stripper with a putty knife and steel wool.
Finally, wipe the wood with a damp microfiber cloth (on amazon) and let it dry.
Step 3: Sand The Wood
Use medium-grit sandpaper to sand the entire wood. Although, remember to sand in the line of the wood grains. Doing otherwise will disrupt the natural lines of the wood.
Every time you sand, make sure to wipe the wood. It's important that you remove the dust from the wood.
Step 4: Sand It With Fine-Grit Paper
Sanding the wood again with fine-grit paper will give it a smooth finishing. Although, you should try to work your way up. From using 180-grit sandpaper, then 200-grit and finally give the finishing with ultra-fine grit sandpaper.
As before, wipe the wood every time you sand.
Step 5: Wipe The Wood With Mineral Spirits
Mineral spirit will clean the wood. You'll also see the natural color of the wood. Wipe everything with a cloth soaked in mineral spirits and wait for 2-3 minutes. Finally, wipe away with a clean cloth.
Step 6: Apply Wood Conditioner
Alder is hard to stain as it doesn't absorb the stain evenly. If you want a rustic, weathered look then this is good for you and you can skip this step.
However, if you want a nice and even coat, apply the wood conditioner.
First, stir the wood conditioner.
Apply a thin, even coat with a clean rag.
Wait for 15-20 minutes for the conditioner to soak in and dry.
Finally, clean any excess conditioner.
Step 7: Get Ready to Stain
The wood will be ready to stain in 2 hours. Although, don't wait too long as the conditioner will dry out if you do that.
Part 2: Stain Alder Wood
Step 1: Test A Small Area
Pick a small area and apply a thin square of stain on it. Wipe the stain off after waiting for a few minutes.
If you want a darker stain, you'll need to keep it longer. Likewise, a lighter stain will require less waiting time.
Step 2: Mix The Stain
Stir up the stain perfectly with a paintbrush, foam brush or rag. This will allow you to get even color on the wood.
Step 3: Apply a Thin Layer of Stain
Use a rag to apply a thin coating of stain all over the wood. Even though a rag works better to apply it evenly, a brush works too.
Instead of applying big amounts of stain, use a little bit of stain at one time.
Step 4: Put a Final Layer
Apply a final layer along the grain of the wood with your brush. In this step, you'll have to wipe all the places where the stain pools.
Step 5: Wipe The Stain
Wipe away all the stain with a clean cloth after 10-15 minutes. The stain shouldn't be left out on the wood to dry. It can be quite hard to add more stain or give a finish later if the stain dries out.
Note that the longer you'll leave the stain on, the darker color it'll have.
Step 6: Let The Coat Dry
Allow the coating to dry for about 6-8 hours. Although, you should check the can if there are any instructions.
You can always apply another coat if you want a darker tone. Nonetheless, you'll have to do it after the stain has dried off.
Step 7: Sand The Wood
Use a 240 to 280-grit sandpaper to give a final sanding. Even though the stain is used for decoration but you need the finish to protect the wood from scratches and moistures.
Just like before, wipe the surface with a clean cloth every time you sand.
Step 8: Apply Sealer or Finish
You have a few options for choosing a finish. Polyurethane, water-based polyurethane, and wood lacquer are quite durable. You can use finishing oils if you want but that won't be durable.
First, stir up the sealer or finish with a paintbrush. After it's mixed up, use a paintbrush to thoroughly apply it.
Once you're finished, you should sand the entire wood again with very fine sandpaper. You should apply another coating if you want to avoid a cabinet bottom repair.
Step 9: Let The Wood Cure
The curing process should be done at 70 degrees Fahrenheit for 2-4 days. It can take up several weeks for the wood to completely cure.
No matter what, you shouldn't rush this process as it'll let the color and finish set perfectly.
Finally, you can give your wood excellent stability by adding a layer of top-quality epoxy.
Wrapping Up
So, this covers all you need to know about how to stain alder wood. You can stain alder wood to give it many popular styles. This versatile wood can give your furniture or other application any type of urban or modern look.
However, before you apply the stain on the entire product, test it on a small surface. You'll get an overall idea about what it'll look like. Moreover, you'll have the chance to stain it a bit differently.