A banner without snap clamps to hold it in place might become a flying disaster. Snap Clamps are the most useful when it comes to stabling banners. And if you learn how to make a snap clamp, it'll definitely come in handy when you have no other way to grab one from the market. It's the instant and quickest way to get your job done in the moment of crisis. Snap clamps made from PVC pipes are the best for that time of your instant need. So, how do you make a snap clamp out of a PVC pipe?
Get the right size of the PVC and cut it to multiple small ones. Calculate and mark the areas that you're going to cut. Then, hold and cut it make it a snap clamp. Lastly, give it a smooth finishing.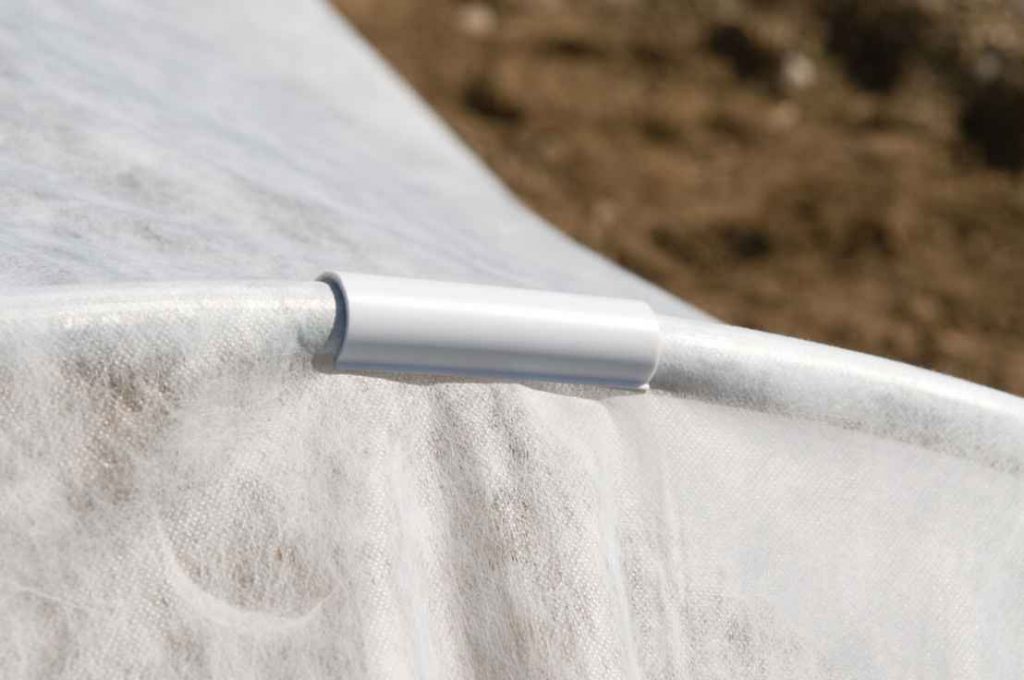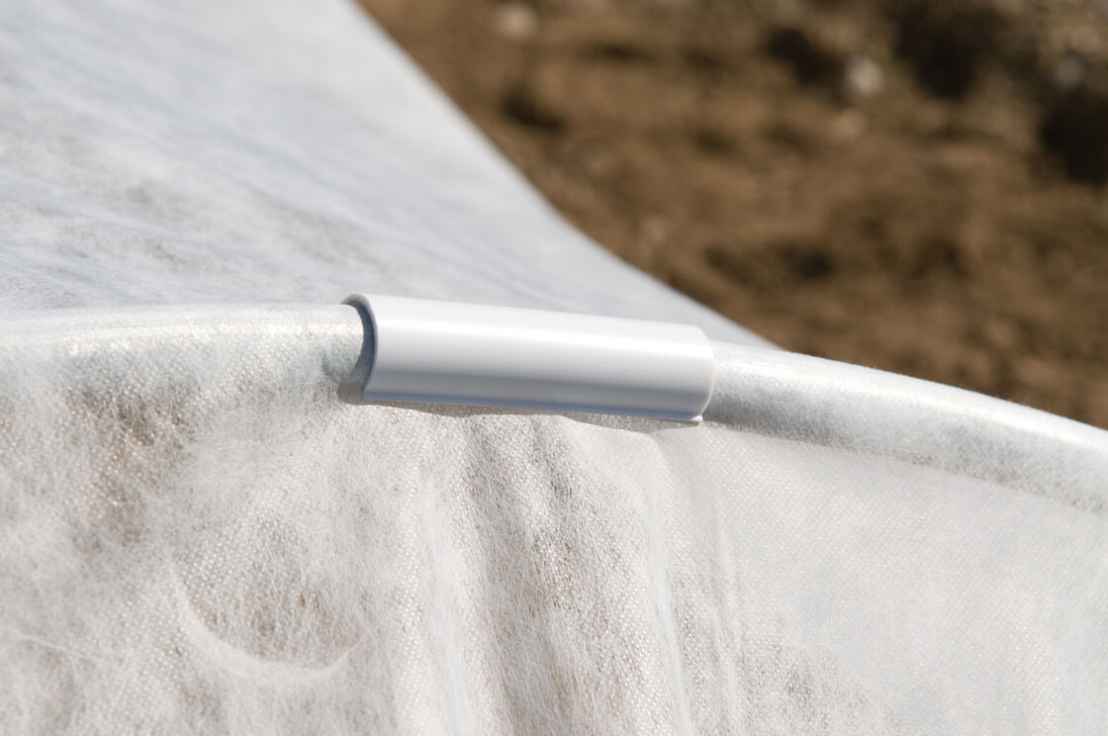 Is it worthwhile for you to give us a moment today? If so, let's get in-depth with the step by step guide that we have for you-
Grab These Essentials First!
There are a few things that you need to grab before we go anywhere near making the snap clamps.
Don't worry there are no rare items here for you. You'll find all of this stuff available at hardware stores near your home.
But whatever you do remember to grab the quality tools that won't break down on the halfway down your work. Every professional handyman will prioritize quality.
As you're already in a rush to make the snap clamp and you don't want to make it any more time consuming for you. Cheaper products might fail and kill your valuable time.
So, these are the most essential items that will get your snap clamp done in no time-
Table Saw
A Table saw is a woodworking tool that will help you cut the pipes into small ones.
Reciprocating Saw
Reciprocating saw allows you to make small cuts on the PVCs with it's small accessible blade.
Electric Sander
An Electric sander or planer helps you to make the edges of the clamps smoother so that you don't have to face an injury.
Vise
Vise holds the smaller PVCs in place so that you're able to make perfect cuts on the smaller PVCs.
PVC Pipe
PVC pipes make the best DIY clamps that'll sit in place instantly.
8 Steps On How To make A Snap Clamp
Polyvinyl chloride aka PVC, is a thermoplastic material that is highly popular for plumbing and household uses.
And snap clamps made out of the PVC pipes the best DIY clamps that you can make in the shortest notice. These clamps are placed over fabrics or banners to hold them on the PVC pipe or steel pipe.
As PVC pipes are impact-resistant in most of the cases, it will be capable enough to handle the rough weathers if needed. So, no worries about the fabric or banner flying away in windy days.
Excited enough to see how to make one? Well, let's check out step by step-
Step 1: Get The Right Size
If the snap clamp doesn't fit on the existing pipe that you have, there's no use of that clamp.
The best way to get the fit is to have the same diameter as the pipe that you're going to put the clamp on. This will let the clamp set in place without any extra force applied to it.
And for that, you need to find out the diameter of that pipe. Now grab a PVC pipe that matches the diameter of that pipe.
Remember that even 1mm greater diameter can make the snap clamp useless for you.
Step 2: Cut The PVC Pipe
Now you need to figure out how long you want your snap clamps to be. The size is flexible for you but we'd not recommend you making it too long.
Mark the length and turn your table saw on. Cut the pipes into pieces which will be becoming snap clamps soon.
If you're making more than one clamp, make sure that all of them are of the same length.
Step 3: Calculate The Two-Third
Remember the diameter of the PVC pipe that you just took? Well, now divide that diameter of the pipe by 3 first. Then, you need to multiply the answer by 2.The answer that you got is the two-thirds of the pipe.
To make things easier for you, Suppose that you have a 2-inch diameter pipe. Now divide 2 by 3 and then multiply by 2. You get 1.34.
Step 4: Mark The Cutting Areas
You might be wondering why we did the calculation on the previous step. Because we'll need to implement that calculation on this step now.
So, you need to measure around the outside of the pipe at one end first. Then, mark the point that you're going to start from and the two-thirds point.
Do the same at the other end of the pipe too. After that, you need to draw a straight line that will be connecting the beginning points at each end and the two-thirds points at each end.
Step 5: Hold Them Strong
After you're done marking, place the pipe into a vise to hold the pipe strong and steady.
Then, point the one-third section you outlined to the top and put on the safety goggles.
Step 6: Start Making The Snap Clamps
Grab the reciprocating saw because you need to make small cuts. Reciprocating saws make it a lot easier for you to cut small stuff like the pipe cuts you have right now.
You need to cut down following each line you made before on the small cut pipes.
It's essential that you remember to make cuts as straight as possible. If the cuts are not straight, it will be hard to clip it on.
Step 7: Sand The Edges
After you're done with the cuts, you'll notice that the edges of the snap clamps are sharp. And those edges can give you a cut that you wouldn't want.
So, what's the solution to get rid of the cuts? You can simply grab an electric sander and sand the edges to make them smooth.
However, if you don't have an electric sander, you can grab sandpaper to get the job done. But it'll kill more of your time when you're using the sandpaper.
Step 8: Snap It in place
If you have a smoother edge now, it's ready to snap in place. So, place your fabric or banner that you need to be held and place the snap clamp on top of it.
There you have it, your DIY snap clamps which might even work better than a bought one.
Frequently Asked Questions
How does a PVC snap tee work?
What you're seeking is known as snap-on tees. You just simply apply glue or cement to your pipe and fitting. Then, snap it onto the pipe. And when you notice that the cement is dry, you just simply use a drill to make a hole in the original pipe. Lastly, screw your new pipe addition to the snap fitting and that's all.
How do you attach plastic to a green house?
You need to apply a polyethylene tape on the area where the PVC meets the greenhouse plastic. We'd suggest getting the white tape as the duct tape has a layer of polyethylene on top. And before you install your new plastic, wrap an old piece of greenhouse plastic around the PVC.
Can you staple into PVC?
Yes, you can staple into PVC. The best is the air stapler but a manual stapler would work just harder on the hands. Also, to save you and extra headache, make sure that you're using stainless staples.
How do you use a PVC saddle tee?
You need to apply a generous coat of medium-bodied cement to the pipe first while the primer is still wet. Then, apply to the saddle and to the pipe again. Push the saddle onto the pipe right after that. Slightly rotate the saddle 15 degrees in both directions so that the cement really gets fit and let the cement cure.
How do you attach a PVC pipe to a flat surface?
Plastic weld epoxy putty. It works most with plastics, including PVC. You see, it's a putty, it's moldable and you can use it to attach to a greater amount of surface area of the pipe to the gun.
Bottom Line
Now you know how to make a snap clamp in the time of need. To be really honest, making a PVC snap clamp is easier than you think.
All you need is to follow the core steps that'll just help you to make it perfect. And we tried our best to portray the steps in the easiest way possible.
However, we care for you and even the slightest casualties are not an option for us.
There are sharp objects involved in this whole process of making snap clamps. You need to be very careful and wear your safety kits always. We want to make a snap clamp, not a disaster.
Also, don't clip on the snap clamp holding the banner or fabric too tight, it might cause the fabric to slightly tear.
So, without further delay let's grab the PVC and best of luck to you on making the snap clamp today.