Adjusting and cutting your woods can be tough without a chop saw station. You might even question yourself if you can do it on your own or not. The good news is that you can.
That's why we're here today. We'll show you how to build a chop saw station and put an end to this trouble of yours.
However, there are many ways to build your chop saw station or as most of the people know as the miter saw station.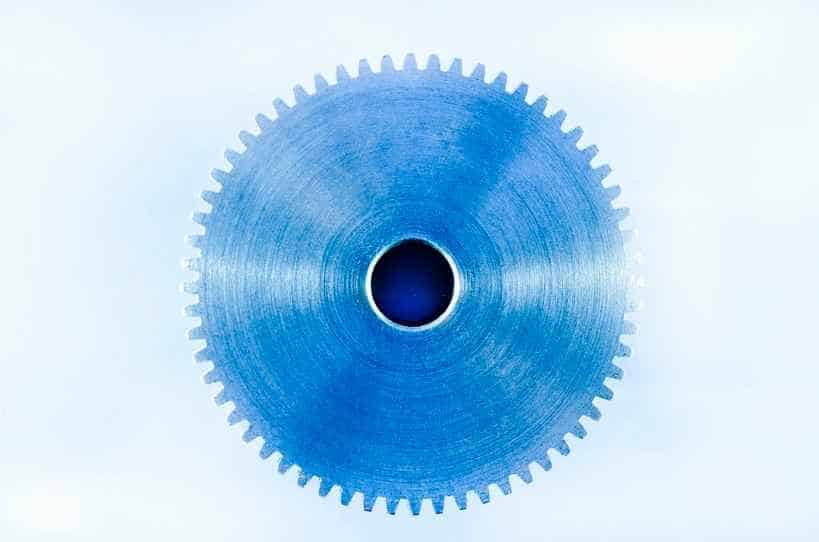 But we'll focus on the easiest, inexpensive, and less time consuming one. Moreover, we'll inform you about the tools and materials required for the whole process.
Let's get you started then-
Things That You'll Need
The right tools and materials are the key for you to make your chop saw station. Not only that but also you'd want to get the quality tools and materials from the market.
Because you would obviously want a better and long lasting workstation. Also, you wouldn't want your tools to break while you're working on your workstation.
Here are the tools and materials that you'll need to complete the build:
36 x ¾ inch O.D Steel Pipe
24-Inch T-Track
36-Inch T- Track
5/16 Star Knob
5/16 Washers
UHMW Runner
¼ – 20 T-Nuts
2- ½ Inch Pocket Screws
1- ½ Inch #8 Flat Head Wood
3" #8 Flat Head Wood Screws
5- Minute Epoxy
Super Glue
Weldbond
Paste Wax
Drill/ Driver
¾' Forstner Bit
4 Foot Level
Router
¾" Double Flute Straight Bit
Pocket Hole Clamp
Quick Clamps
Combination Square
How To Build A Chop Saw Station
Building a chop saw station on your own might feel tricky. But honestly, it's quite easy if you follow some sequential steps while you're making your saw station.
So, we made this step by step guide for you that'll make this easier for you. Now, let's see those steps that you'll need to follow to build your chop saw station.
If you follow them sequentially, you might be able to get the best results.
Step 1: Set Up A Temporary Work Zone
Here's the thing.
Before you even start making your station, you'll need to adjust all of your lumbers. For that, you'll need a temporary work zone. You'll cut down all your lumber there as per your build plans.
Step 2: Make Pocket Holes
This step is quite different and might feel unusual to you. You basically need to make 2 pocket holes at the end of each board that would serve as a horizontal stretcher.
Now, you could build up the first frame in a box formation using the pocket screws. You could then turn to cutting and assembling the legs.
Step 3: Cut and Assemble The Legs
You're going to need a table saw or miter saw to cut 16 pieces of 2×4 to 33 inches. You'll see that this results in an overall height of approximately 33 ¾ inches. So, you should adjust the leg height up or down as you like it.
You might be wondering what is the ideal chop saw or miter saw table height. Well, it mostly depends on your standing level and if you're comfortable working on it or not.
Now, when you are done cutting, you should use 2 – ½ inch construction screws to attach the short end of one leg piece to the face of another.
You might be wondering what'll happen then. Well, this will result in 8- 90-degree leg pieces.
Step 4: Cut and Assemble The Side Braces
Now, you're going to need to cut 8 pieces of 2×4 to 20 ⅞ inches. But be careful when you make the sides just under 21 inches.
Try to make sure that half of a 4×8 sheet of plywood is enough to cover both benches. Also, you should keep in mind that the total depth will be 20 ⅞ + the width of the front and back braces.
However, if your benches are deeper than 24 inches, more than one sheet plywood will be necessary to complete the project.
Moreover, make sure that everything is flush and square. Then, attach 2 side pieces to each pair of the legs, making 4 leg assemblies.
On the other hand, you'll notice that the lower side pieces are about 8 inches from the bottom of the legs.
Step 5: Attach The Leveling Feet
Now, this part is an important one if you want your work done perfectly. You're not always going to find your floor properly leveled.
For that, you might want to add leveling feet under the workbench. This totally depends on how flat the floor of your workshop is. You see, a leveled surface is highly important to make cuts with the table saw or chop saw.
Also, you can use a simple trick if you want. You can use carriage bolts as leveling feet. After drilling a hole, you just have to tap in a T-nut and threaded in the bolt.
You can repeat this on all the legs if you want for the entire build. This is simple but effective in most of the cases.
Step 6: Cut and Assemble The Front and Back Braces
You see, the length of the back and frond braces basically depends on your specific space and layout. But we recommend you to cut approximately 6 feet.
After you cut them to length, you should attach them to the leg assemblies. You should use the construction screws in that case.
Moreover, you can also use a spacer to add front and back bracing pieces 8 inches off the ground. At this point, you'll notice that you had a pair of workbenches without tops on them.
Step 7: Cut and Attach The Plywood Tops
In this case, you can use a track saw to cut a ¾ inch thick sheet of plywood to 2 foot wide, 6 foot long tops for the benches.
You'll also need to cut a piece that was 23 inches wide. It's for the miter saw to rest on.
However, you could simply screw the tops into the frames of the benches from the top. But if you want to avoid the screw heads being exposed, you can drill holes into the frame to attach the tops.
Step 8: Make A Dust Collection Section
Your miter saw definitely will create a lot of wood dust. Most of the time the dusts are stored behind the miter saw.
Miter saw station dust collection can be easy if you make a small sector for the dust to pass and store.
In this case, you'll need plastic dust collectors added behind the position where your miter saw will be. You'll need to get the right measurement and cut the plywood at the back section for the dust to pass.
Then, glue or screw the plastic dust collector to the plywood. This will save your station from building up unwanted dust. You can get rid of the dust easily anytime you want now.
Step 9: Attach The Miter Saw Section
Now, you can install a front and a back piece to attach the two workbenches. But make sure that you install these pieces at the height of your miter saw plus ¾ of an inch.
In other words, once you add the plywood on top of these braces, your miter saw will be exactly flush with the tops of the workbenches. This height might vary depending on the model of your miter saw.
Step 10: Position and Secure The Miter Saw
It's time for you to set the miter saw in place. You can use the track from a track saw to make sure that the miter saw is 90 degrees perpendicular to the workbenches.
You can do this placing the track up against the miter saw fence. Also, you can measure from the front of the workbenches to the track saw and adjust until the measurement is equal.
Then, you can use construction screws to attach the miter saw to the plywood underneath it.
Now, that's it. There you've got yourself your own miter saw workstation or a chop saw station.
Things To Keep In Mind
There are certain things that you need to keep in mind while you're working on your beautiful chop saw station.
Make sure to wear your mask. You see, while you are doing the woodwork, you have to deal with a lot of wood dust. Those might cause harm to you.
Also, remember to use gloves and glasses. Keep yourself far from harming yourself.
Wrapping UP
By now you should know how to build a chop saw station . You should keep in mind that even if this is quick and easy, it isn't absolutely perfect and polished. But the station will definitely serve the purpose that it's built for.
And that purpose is to have your back while you are taking care of your woods. You can develop the station in the future if you want too. You can add storage to keep your stuff in the future.
However, this is a quick method for you. You'll always have room for improvement.