When the home looks clean and tidy, it charms our mind. Marble is a kind of commodity which can is shiny and attractive. We can make our houses' surface look like a marble by using best concrete stain in the market.
How to stain concrete to look like marble? An acid stain color is effective to make your concrete looks like marble. Sweeping the concrete floor, moping the surface and finally the application of stain are process to staining a concrete surface to make it look like marble. The marbling effect by the acidic stain will make the concrete surface smooth that will help to keep the surface clean and look like a marble surface.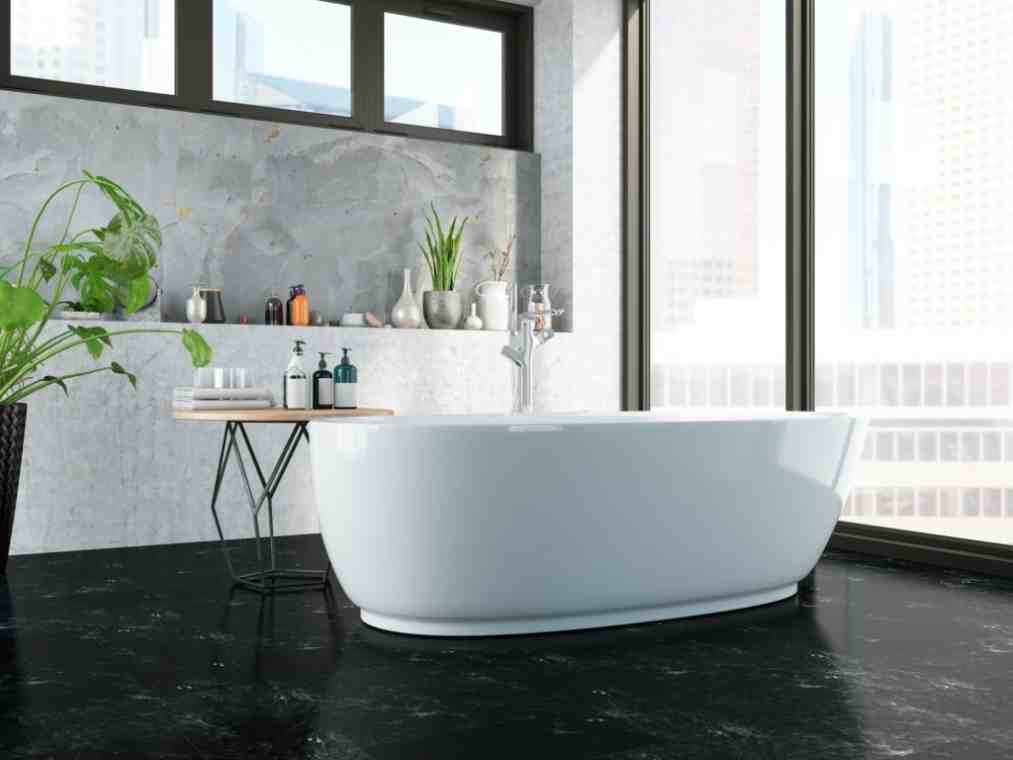 If your budget is reasonable and you want more in that budget to make your house beautiful, just like using marble floor in your house a concrete stain is a perfect product for you. One can make his/her homes' surface looks like marble by using a concrete stain investing reasonable amount of money.
How To Stain Your Concrete To Look It Like Marble?
When the concrete stain is applied over the concrete surface it reacts with the cement and gives a shiny look just like a marble surface. After the application of concrete satin, it lasts for a long time without fading of peeling the color.
There are few steps needs to be followed while staining our concrete to make it look like a marble surface. The main aim is to use the concrete stain but before using that some perpetrations are required. The preparations are mentioned in the steps below,
Step 01: Sweeping The Concrete Floor
At first, we need to make sure that no dry dust remains on the floor or the surface on which we are going to use the concrete satin. A dry sweeping will help in this regard.
Step 02: Water Test
After that we need to test the surface by water test that, if the surface is prepared to absorb the liquid of the concrete stain.
Step 03: Test Of The Surface Whether It Is Ready or Not
Apply the concrete stain in a small portion and then sweep it with a dry cloth and see if the color of the concrete stain colors the cloth or not. If not then the surface is prepared for next step.
Step 04: Moping The Surface
In this step we need to clean the surface with water and detergents thoroughly and mop it to make it dry again.
Step 05: Application Of Stain
This is the final step where you need to apply the concrete stain properly. Make sure that all the topical paints be removed by sharp razer before application.
Conclusion
Marbles makes the surface beautiful. We can make our homes' surface looks like marble by using the concrete stain. But it is a must to have a proper knowledge about how to stain concrete to look like marble and its preparation steps before the application. In the above descriptions we can have a clear idea about the steps of application of concrete stains and how to make it look like a marble surface